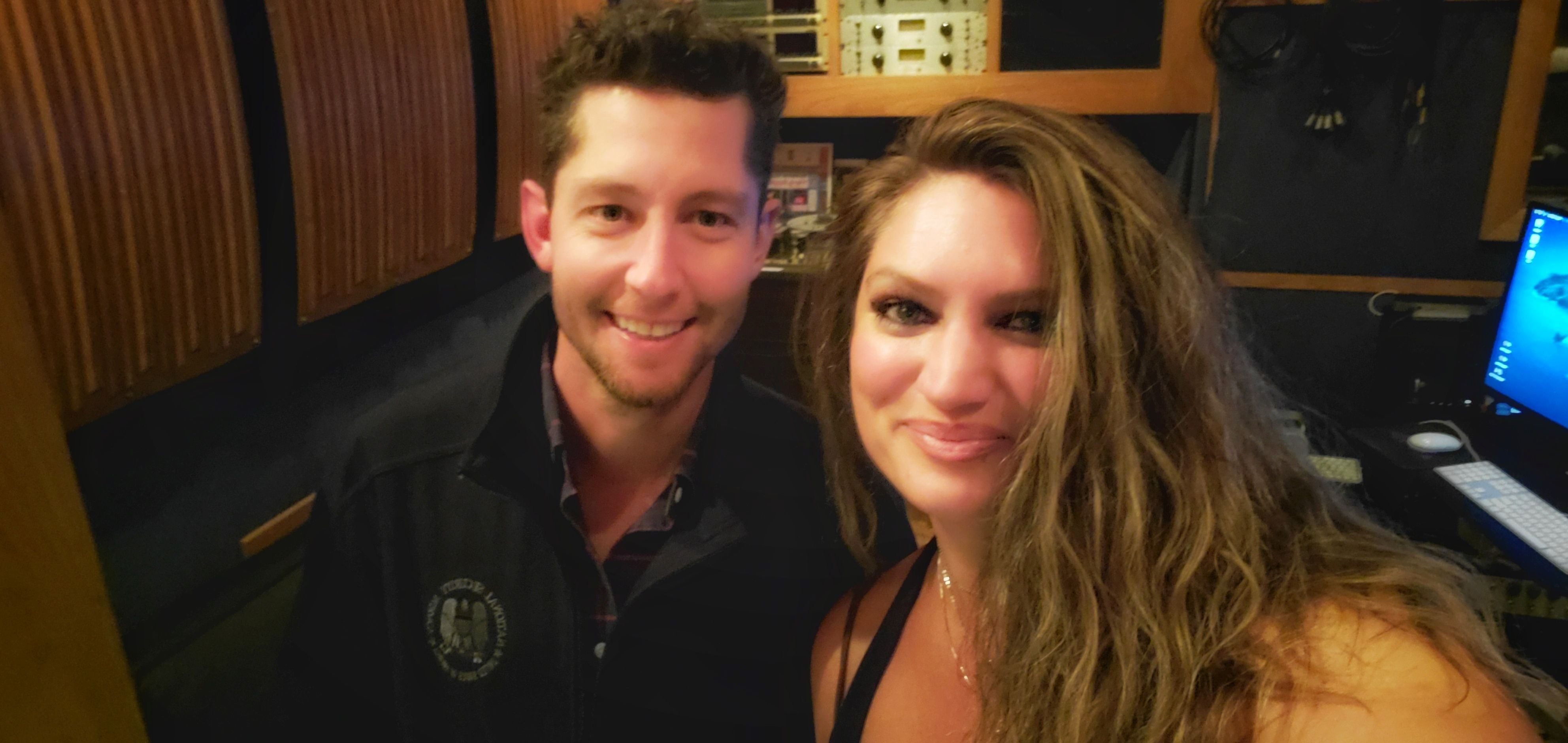 Mr. Miles Hanson and me at Creation Audio one last time.. 
Okay so yeah I cried... Last day of singing on my album.. We wrapped all my notes up and we toasted to the wrapping up of this album! 
I am forever grateful that so many serendipitous moments led me to work with Miles Hanson.. He has forever changed my music for the better and has made what was once a total dream absolutely come true! I am so excited to hear the finished product, and then move forward on sharing it with the world! Or... ya know.. whoever will listen.. :) 
I came to Creation Audio with hope.. a lot of nerves..  and 11 songs to share.... and I leave with an album that is more than I could ever have imagined!
I am so thankful to the musicians on this album that agreed to play with someone they didn't know.. and I am so very, very grateful to my friends and my family that helped me financially and emotionally to be able to make this happen! I made you a promise that I would give my all to this, and I believe I have. 
Miles and I left with a plan to finish this... and even chats about album #2... So yeah.. Life is pretty amazing right now! 
I am humbled and recognize that this year of 2020 has been more downs then ups for most of us... And I can only hope that I have been able to add a little sunshine your way to get us through to when things are normal once again... 
I look forward to the Release of this album... MY ALBUM! .... And whatever that looks like.. Probably going to be a livestream of sorts.. I will let you all know..
Thank you All for Making this happen.... My heart is full and so grateful... 
~Amanda B. Perry